A date with AGNÈS is all but a common encounter
Why choosing AGNÈS among hundreds of shemales?
Your safety
I receive you in a safe and clean area in the suburbs of Brussels. I welcome you at my very own individual house, located in a quiet area in a residential suburb; a place where you and your car will be safe.
Or if you prefer, I can visit you at your place of stay (home or hotel), so you don't have to venture out of your "comfort zone".
Aware of your apprehension
Just because meeting a shemale is something new for most people visiting me for the first time, they hesitate before making an appointment. There is only one thing I can suggest you to overcome this fear of the unknown: read this website throughout to get a better idea of my personality and read more particularly what people who visited me say about their date.
No waffle, no fuss, just a good time, you and me
I just make a promise to you: after 10 minutes with me, you'll be totally at ease and you'll really have a relaxing good time. My recipe is straightforward: I devote myself without restriction and with enthusiasm to provide you with the good time you deserve.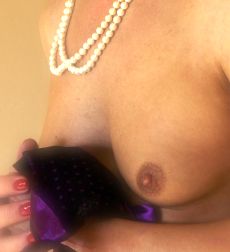 A drug and disease free shemale
I don't take drugs and I have a healthy lifestyle.
Secrecy
I never call you unless explicitely agreed otherwise. I never talk with someone else about what was said or done during a date.
I welcome you in the geatest secrecy at my very own place of stay, an individual house in a quiet residential area (not an apartment, not a club, no other girls present...).
When I come to the place of the date, -unless otherwise explicitly required by you-, I wear city clothes so nobody can figure out that I provide companion services. Unless explicitly authorized by you, I never park my car in front of your house. When at your place of stay (apartment, house...), I call on your mobile to check you are free and I enter the building discreetly.
When at the hotel, I ask the reception to call your room and ask for permission to go upstairs. Alternatively, you can also welcome me in the lobby.
A professional attitude
Being active in the field of adult entertainement does not mean working in a negligent way. When providing my services, I have a professional attitude and I care for details throughout the client's experience, ranging from making clear agreements through providing a clean bathroom for after the date.
I work independently
This activity is something I do in a pasionnate way: I like to have sex and to meet people from various origins. This activity is a consciousand free choice of mine, I am working for myself and people I meet are my very own guests and I do virtually anything to please them and keep them returning.
Tact and education
I'm not only nice to people and good in a bed, but also professional: extreme secrecy and tact, punctuality, meeting the agreements I make.
I'm a Belgian, sophisticated and higher educated shemale and I speak English, Dutch and French fluently. I can have a conversation on a large variety of subjects.
I'm a gentle and quiet person and I have some listening skills.
An innate dualism and a feminine libido
Most transsexuals are men who have been "refurbished" to women. My dualism is to a large extent from birth: when I was at the age of puberty, I saw my breasts acquiring volume, no "Adam's apple" became visible, no beard grew and the pitch of my voice remained high.
In a correlative way, my libido is feminine (sweet character, no agressiveness) and this is what you'll notice during a date with me. It makes a world of difference.
An attractive sweet feminine body
I have an extremely feminine outlook (1m68/5'6" tall), with generously proportioned buttocks. My breasts and buttocks are absolutely natural (silicone-free). My skin is soft and absolutely hairless from top to toes. You can best figure me out as a woman with something extra.
I care about myself and I attach great importance to hygiene.
A date of quality
You can expect a date of quality and all the attention you deserve. I am never in a hurry to finish the date. The time we spend together is exclusively yours.
♣ ♣
♣