The services I provide
.
Private date services (Incall)
I welcome you in the greatest secrecy at my very own place of stay (no club, no other girls present....), in a residential suburb of Brussels, at 5 minutes from the airport. The place is easy to reach, at the exit of the highway with plenty of parking space where your car will not capture the attention. The place is also easy to reach by means of public transport.
The room is air-conditioned and there is a bathroom you can use at your convenience.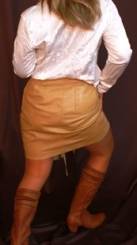 Escort services (Outcall)
I can also come to your place of stay (home or hotel), be in Brussels or anywhere in Belgium.
I am also available to visit a sauna, a sex club or be your companion on leisure or business travel (abroad).
Availability
I only work by appointment. I can provide services during the week and at weekends, during the day or in the evening.
What I'm open to...
Generally...
I am a kind and soft person who likes to cuddle. French kissing is a favourite activity of mine. Each date with me is a "Girl Friend Experience". If you are a crossdresser: you may wear women's apparel during the date.
My rule of thumb is that everything is possible provided it's safe and not too painful.
Specifically...
rubbing, caressing, french kissing are among my favourite activities
giving and receiving a blowjob till the end can be done with or without condom depending on your preference
for women (cis- or transgender), cunnilingus (= ie licking the pussy) and vaginal intercourse
regarding the anal intercourse, I can be passive and active
if you'd like to be fucked (sodomized), I'll first finger you with some lube to help muscles to relax for a painless penetration
fetishism is OK: nylons, boots, gloves, feet licking...
other possible activities

Dominination
pee-sex (golden shower)
nappies (diapers) games
spanking

.../...
Have you got any special fantasy?
Please feel free to call me to freely discuss how to fulfil it, my ears are hardened and my mind quite open.
♣ ♣
♣