Quality dates at affordable prices
Fees for incall and outcall dates
Good to know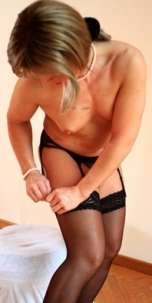 Kindness is included in all services.
The contents of the service is clearly agreed upon when you call me. Fees and compensations are clearly communicated; there are no supplemental costs to expect.
Hereafter you'll find an overview of my rates and fees. Please feel free to call me for other arrangements (other duration, travel, special occasions,...).
Rates hereafter are valid for a single man or woman, a couple man/woman or woman/woman.
Scared ?
The acquaintance drink: € 50.
- Overcoming your apprehension.
Your apprehension of entering a classical date is still difficult to overcome? If so, the discovery drink is something that could help. You come to my place to have a drink and learn to know each other so you can make your own opinion. If you then decide to go for a classical date, you just pay for it and the drink is free. If you feel nonetheless that you're not ready for a date, you just quietly drink it up and you leave... And of course, you are still welcome to visit me in the future.
Incall dates
The great classical date: 1 h all-in: € 170
This is the most asked for date format. With this kind of date, you enjoy one full hour of total relaxation with virtually everything included in the fee: first having a drink to learn to know each other and help you to relax, french kissing, back rubbing, oral sex (active and/or passive), fingering, intercourse (active and/or passive) and you can even reach your climax (cumming) several times...
Longer dates are possible: 1 1/2 h: € 250, 2 h: € 320
The short classical date: 1/2 h much included: € 120
If you have only limited time and exactly know what you want, if is possible to opt for a 1/2 h date. Much is included: French kissing, oral sex (active and/or passive), fingering, intercourse (I/me passive only).
Outcall dates (Escort to your place of stay, home or hotel)
I only go on escort for a date of 1 h as a minimum. For travel distances above 80 km, I only come for a date of 1.5 hours as a minimum, for travel distances above 120 km, please call me for a specific arrangement.
The hourly fees
For the time we spend together, the hourly fees are the same as the ones for incall dates (see above).
The travel costs
The travel costs depend on the distance (€ 1.90 per km one-way distance), minimal charge is € 100.
Price for 1 hour date at some frequent escort places, travel compensation included.
Downtown Brussels, the Brussels G.M.A. and airport area: € 270. Downtown Antwerp: € 280. Downtown Ghent: € 310.
Companionship to a restaurant, club, sauna...
Always with a specific agreement
Please feel free to call me for an individual offer, depending on the duration, the place, your expectations (viz: just attending a dinner or delivering a speech, a business presentation...)
Fees for longer services
3h: € 450
6h: € 750
9h: € 975
12h: € 1 200
24h: € 1 800
+24h: € 750
♣ ♣
♣